STEP 2: Run the .exe file.
Some of the device gives the warning popup. You don't have to worry, this software is harmless. Click on More info and then click on Run anyway.
STEP 3: Rest of the installation is straight forward, you can follow the popup and check on the option appropriate for your need.
Your software is now installed!
STEP 1: Download the Pictoblox Installer (.dmg).
STEP 2: Run the .dmg file.
STEP 1: Open Google Play Store on your Smartphone and and search for PictoBlox or visit the link here to head over to the Google Play Store. You can even scan the QR Code below from your Smartphone to head to the PictoBlox App.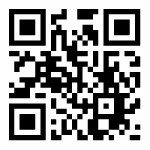 STEP 2: Install the PictoBlox App.